News
Danish weather a mixed bag over the next few days
---
This article is more than 7 years old.
Warm air from the Atlantic could drive temperatures up ten degrees … but it's gonna rain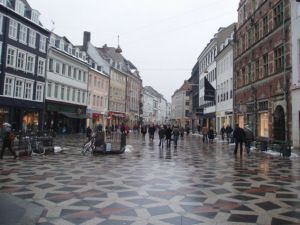 Mild air is flowing across Denmark from the Atlantic. The warm winds will send daytime temperatures soaring over the next few days and being an end to nighttime frost for the time being.
"We will experience a significant change in the weather," Thyge Rasmussen, a meteorologist at the Danish Meteorological Institute (DMI), told Metroxpress.
"Nighttime temperatures will be between two and seven degrees."
It will remain cold and sunny in the eastern part of the country today, while temperatures in Jutland could reach the 10 degree mark. The rest of the country will see 10 degree temperatures by Tuesday.
"You can't have it all"
Rasmussen said that a daytime temperature of 10 degrees in mid-November is approximately two to three degrees above normal. The balmy weather is not without consequences; the upcoming week will be rainy and cloudy and sunshine will be hard to find across the country. There will also be strong winds coming in from the west.
"You can't have it all," said Rasmussen.
READ MORE: Rats in Copenhagen thriving thanks to warm weather
According to Rasmussen, the warm weather should hang around as current projections do not forecast much of a change over the next ten days.