News
The efterløn effect: Rise in EU retirement age not replicated in Denmark
---
This article is more than 7 years old.
Danes only working for 0.2 years longer than they were in 2005, compared to a European average of 1.9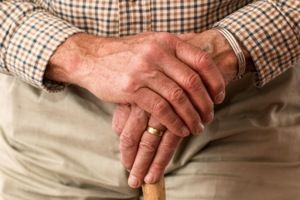 Despite ever-increasing political will to encourage citizens to work up to and beyond the 65-year retirement age, Danes are only remaining in employment for 0.2 years longer than they were in 2005, according to new Eurostat figures.
The Danish increase was a long way short of the 1.9-year average in the EU, where governments are increasingly addressing escalating numbers of pensioners by encouraging them to remain employed.
Efterløn mainly to blame
The Danish government has been no slouch. According to a 2011 reform, the retirement age will rise to 67 in 2022 and eventually to 69.
But any significant increase in the average retirement age in Denmark over the last decade has been held back by the state-subsidised, early retirement program efterløn, which enables Danes to retire at the age of 60, and has proven to be a huge drain on the public coffers.
When it was first introduced in 1979 as a means to create more jobs for young people, the projections fell a long way short of the reality – just 17 percent of the eventual figure in fact – and in 2009, 135,503 Danes were on efterløn at an annual cost of 37 billion kroner.
However, the 2011 reform changed the conditions for early retirement, and the numbers have since fallen heavily.
READ MORE: More than expected likely to forego early retirement scheme
In the workplace longer
In Malta, the average worker remains in employment for 5.1 more years than they did in 2005.
Nevertheless, Danes spend an average 39.2 years in employment, placing them third in the EU only behind the Netherlands (39.9) and Sweden (41.2).
This could partially be attributed to those countries' rosy employment figures. The average in Italy, for example, is 30.7.