News
Danish PM gets phone call from Donald Trump
---
This article is more than 7 years old.
Lars Løkke Rasmussen has "good talk" with the US president-elect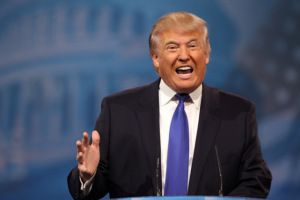 Lars Løkke Rasmussen, the Danish prime minister, received a phone call from US president-elect Donald Trump on Wednesday.
"We had a friendly and constructive talk in which I stressed that Denmark is a close ally of the United States and has been for decades," said Rasmussen.
"We stand shoulder to shoulder with our American friends in the fight for a more secure world."
US needs to lead
Subjects during the approximately ten-minute conversation included areas of possible co-operation between the US and Denmark in the fight against terrorism.
"Denmark currently makes a substantial contribution to the fight against IS terror regimes in Syria and Iraq," said Rasmussen.
"Going forward, the government plans to increase spending on the military and national security. We need a strong United States to lead the free world, and I am convinced the US will assume that role in the future."
Drop by soon, Lars
Rasmussen said that Trump told him that relatives of the president-elect who had visited Denmark had given him "an incredibly positive impression of Denmark as a country and the Danes as a people, and that he wanted to see me in Washington DC as soon as it was possible".