News
Vestas blowing off 350 jobs in Jutland
---
This article is more than 7 years old.
Production plant in Lem to see drastic staff reduction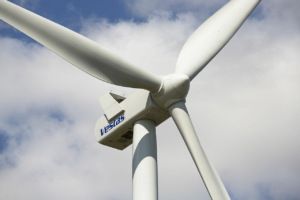 Danish wind turbine producer Vestas has revealed it will be letting go 350 employees at its plant in Lem in west Jutland.
The company said in a press release that the move was necessary in order to strengthen its ability to compete. The redundancies, making up over a third of the total workforce in Lem, will take place at the end of this year.
"Our flexible and scalable production set-up is one of the primary elements in our current success, and it is a business strategy we will follow going forward," said Jean-Marc Lechêne, the COO of Vestas.
"It's never easy to say goodbye to good colleagues, but this is unfortunately a necessary step for Vestas to be highly competitive in a global market."
READ MORE: Vestas revels in fantastic late September
Uncertain 2017
According to Vestas, it employs around 4,600 people in Denmark – 2,400 of which work in production. On a global scale, the company employs 21,900 people.
The news comes just eight days after the company revealed strong financial results for the first nine months of the year.
However, in the light of uncertainty in the industry in the wake of Donald Trump's election in the US and growth concerns in 2017, shares have fallen by 15 percent since the release of the financial results.