News
Danish researchers advise weightwatchers to swap meat for beans
---
This article is more than 7 years old.
Better for you, better for the planet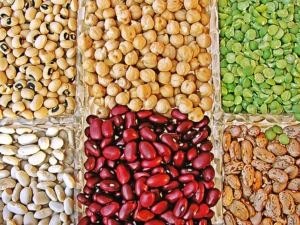 Meals based on legumes like peas and beans can make it easier to lose weight, according to research from the University of Copenhagen just published in the scientific journal Food & Nutrition.
During the study of 43 young men, there were three items on the menu: high-protein patties made of veal and pork, high-protein patties with beans and peas, and low-protein patties with beans and peas,.
The men who ate the protein-rich bean and pea patties said they felt full and ate 12-13 percent fewer calories at their next meal compared to those chowing down on the meat patties.
"We assume that it is linked to the fibre content, which is somewhat higher in the patties made of beans and peas," Professor Anne Raben from the Institute of Sports Science and Nutrition at the University of Copenhagen told DR Nyheder.
However, researchers were surprised that the men also felt satiated when they ate the lower-protein bean and pea meals.
"We had not expected that," said Raben. "It is usually believed that one must eat a lot of protein because it is very filling. Our studies suggest that the fibre-rich meals are as filling, although there is less protein.
Save a cow, eat more beans
Raven would like to see more studies to confirm that legumes could form the basis for weight loss and sustainable eating habits at the same time. Experts have long argued that meat consumption in humans should be limited: both because meat can be unhealthy in large quantities, and because meat production is more environmentally damaging than other food.
READ MORE: Satisfying mammoth appetites since the Stone Age
"I know that people can be creatures of habit when it comes to food," said Raben.
"But it is worth considering dropping meat maybe once or twice a week. Meals with legumes such as peas and beans are certainly healthier, cheaper and more sustainable."