General
A Highwayman's return: Kris Kristofferson riding back to Denmark
---
This article is more than 7 years old.
Inaugural Komos Festival shaping up for a belter of an opener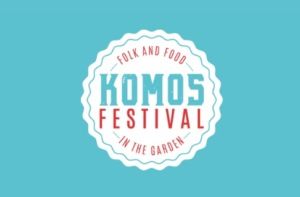 Copenhagen's new folk and food festival Komos isn't wasting any time in bringing in the big guns for its opening event next June.
With Flogging Molly and Passenger already signed up to entertain, Komos organisers have today revealed their biggest catch yet, the legendary country singer-songwriter Kris Kristofferson.
One of the last two living members of iconic country group Highwaymen – along with Willie Nelson – the 80-year-old icon is one of the most beloved singer-songwriters in music history, penning such classics as 'Me and Bobby McGee', 'Sunday Mornin' Comin' Down' and 'Help Me Make It Through the Night'.
One of country music's famous 'outlaw country' artists – along with the likes of Waylon Jennings, Merle Haggard, Johnny Cash and of course Willie – Kristofferson was in Denmark as recently as September this year, when he played gigs in Copenhagen, Aarhus and Odense.
READ MORE: Copenhagen going country with new folk and food festival
A king's delight
Aside from Kristofferson, Komos revealed that Swedish singer Lisa Ekdahl will be at hand to douse the public with her sultry voice, while the mesmerising Danish folk talent Jacob Dinesen (see video below) will also be kickin' up dust.
US folk bank The Steel Wheels will be bringing their fiddles and banjos across for some good ol' Blue Ridge Mountain foot-tapping tunes as part of an 18-act line-up still being finalised.
From June 16-17 the inaugural 'Komos Festival – Folk and Food in the Garden' will offer up a weekend of folk music and tantalising food in the intimate setting of the King's Garden (Kongens Have).
Ticket sales for the festival have already kicked off via Ticketmaster.dk, and there is a limited number of partout tickets available to the early birds for 500 kroner until December 1.