News
World largest news conference coming to Copenhagen
---
This article is more than 7 years old.
'The Spotlight Team', Nigel Farage and Crown Prince Frederik among the keynote speakers during the 2016 News Xchange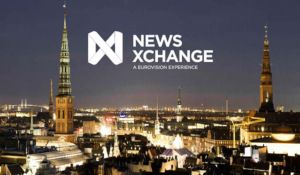 From November 30-December 1, Copenhagen will play host to the world's largest news industry conference, News Xchange.
The conference is hosted by the Danish national broadcaster DR and will include some 600 participants.
The conference aims to discuss the opportunities and challenges facing media in the future under the banner 'Journalism Redefined'.
READ MORE: Christiansborg conference could set up Copenhagen to become the Davos of food
Best from Boston
Key speakers include former UKIP head Nigel Farage – back for his second visit in the space of a month – and Crown Prince Frederik.
Among those visiting will be 'The Spotlight Team' from the Boston Globe, who brought to light the efforts to cover up sexual abuse by the Catholic Church in Boston, which subsequently led to the 2015 film 'Spotlight'.
The conference will be moderated by DR's Tine Gøtzsche and BBC's Nick Robinson.