News
Majority of Danish 'ghettos' without a doctor
---
This article is more than 7 years old.
15 out of the 25 areas on Denmark's contentious 'Ghetto List' don't have a general practitioner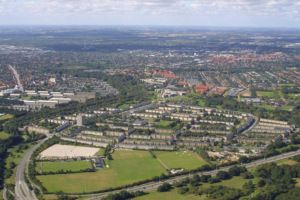 According to a new report from national broadcaster DR, 15 out of the 25 areas on Denmark's contentious 'Ghetto List' for troubled neighbourhoods don't have a general practitioner (GP) in the area.
Peter Vedsted, a professor working in the department of public health at Aarhus University, contends that not having a GP can be a problem for the areas' vulnerable citizens.
"People might think that having to go 2-3 kilometres to a doctor doesn't mean much, but for handicapped people, or those who have trouble walking or can't afford transportation, even short distances can mean not going to see a doctor," Vedsted told DR Nyheder.
"The areas that are in the greatest need of the health sector are actually those that have the fewest resources."
Vedsted said it was also critical for chronically-ill patients with long treatment processes to be able to see their doctors quickly.
READ MORE: Denmark has fewer marginalised districts than last year
Working on fix
The regional health authority Danske Regioner admitted that an issue exists, confirming that it was taking steps to correct the problem.
One of the possible steps being looked into is to make it more attractive to become a GP in the vulnerable areas.
About 60,000 people live in the areas on the government's 'Ghetto List'. The areas often house many non-Western immigrants who don't have jobs and have a low level of education – indicators that the areas could include people with extra health issues.
Rarely religious
In related news, a new comprehensive Danish-led study has revealed that compared to other nations, far fewer doctors in Denmark would practise their religion in the workplace.
The study, led by the Danish theologist and health researcher Niels Christian Hvidt, revealed that just 10 percent of Danish doctors would say a prayer with a patient.
Meanwhile, 30 percent of Austrian doctors and nearly 60 percent of those practising in the US would say a prayer at the request of a patient.
The research is the first of its kind. In total, 25 researchers contributed to the report, along with doctors in Denmark, Austria, the US, Brazil and Congo.