News
Fierce copyright battle mars Lego's push in China
---
This article is more than 7 years old.
Lepin producing toys that look exactly like those made by the Danish toy icon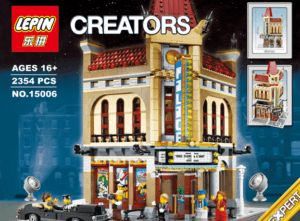 For better or worse, the past week has been quite dramatic for Lego. And all of the excitement has been taking place in one country: China.
On November 25, the Danish toy producer unveiled its new massive factory in Jiaxing, just south of Shanghai. Already, it employs 1,200 people and is expected to produce up to 80 percent of all Lego's products sold in Asia.
And now, the company has announced it is locked in a bitter legal battle with a Chinese replica company, Lepin, which has been selling copy products that resemble Lego's products to a T.
"Lepin is pretty much copying the entire product and we are concerned about that," Peter Kjær, the vice president of Lego's judicial department, told DR Nyheder.
"Our lawyers share our belief that you'll be given the treatment in the Chinese justice system that you deserve if you prepare the case properly."
Kjær contends that while Lepin's copies may be cheaper than Lego's, they are also potentially dangerous to consumers. Copied products, he warned, can be of a poor quality and dangerous if the production method is not in order.
READ MORE: Lego finance director to step down
Copy masters
Lepin has specialised itself in producing replicas of popular Lego series, including Starwars, Ninjago, Friends, Technic and Creator. Aside from the products themselves, the boxes, logos and even the user instruction manuals are very alike those used by Lego.
The situation is critical to Lego as it has recently just launched an offensive in the Chinese market, which has been deemed the toy company's most important growth market by its head, Jørgen Vig Knudstorp.
"Lego has invested a lot of money in a push on China, so when a replica company like this gets going, Lego can lose part of its market share because confusion arises about the brand," Thorbjørn Swanstrøm, an expert in brand protection, told DR Nyheder.
The last time Lego was involved in a replica lawsuit in China was in 2013. The case went all the way to the high courts, where Lego lost.