News
Policeman shot in Copenhagen's western suburbs
---
This article is more than 7 years old.
26-year-old arrested for shooting outside Albertslund Police Station this morning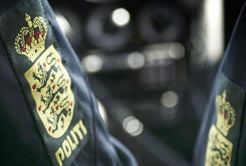 A policeman is in a critical, but stable condition after being shot in the head this morning outside Albertslund Police Station as he was arriving for work.
A 26-year-old man, who the police say was acting alone, has been apprehended.
The police have labelled him "crazy" and confirmed he was previously known to them.
Prime Minister Lars Løkke Rasmussen said he was in shock upon hearing the news.
"That a policeman has been shot on his way to work is terrible to think about," said Rasmussen.
"The men and women who put their lives on the line every day for us mustn't live in fear when moving about Denmark. My thoughts are with the policeman and his loved ones – I can't imagine what they are going through."
READ MORE: Three shot in Christiania: Policeman in critical condition
Echoes of Christiania
The shooting prompted police stations across Denmark to be on high alert.
The shooting comes just three months after two policemen and a civilian were gunned down on Pusher Street in the free state of Christiania.