News
A shocking affair: Danes lead European infidelity charts
---
This article is more than 7 years old.
Nearly one third of Roskilde looking for extramarital activities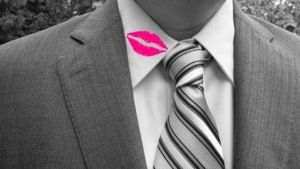 Denmark often finds itself on top of various indexes, whether it's for liveability, being a mother or sustainability. Now it's top again, this time for a somewhat more dubious background.
According to the adultery website Victoria Milan, the Danes rank first in Europe when it comes to wanting an affair. Over 10 percent of Danish respondents were keen on some cheating, ahead of Sweden, Finland and Norway – yes the Nordic region leads the way.
"It was expected that there were places where people were more open-minded – like northern Europe – but even I was surprised by the results," said Sigurd Vedal, the CEO of Victoria Milan.
"It's obvious that people aren't getting what they want to and are looking elsewhere."
READ MORE Danes believe infidelity is okay
A Roskilde rogering 
One place where they are certainly looking elsewhere in earnest is Roskilde, which was the city in Denmark where most people wanted an affair. A stunning 29.6 percent fancied a roll in the hay with someone other than their spouse.
Aalborg came in second with 26.2 percent, followed by Slagelse (25.6 percent), Vejle (24.9 percent) and Viborg (23.6 percent).
Holbæk (21.5 percent), Hillerød (20.2 percent), Haderslev (19.2 percent), Odense (18.2 percent) and Næstved (17.8 percent) rounded up the top 10.
The Norwegian company Victoria Milan is one of the world's leading social networks for men and women looking for a secret affair. It has over 5.8 million members across 33 nations.