Things to do
Don't be a naughty boy and miss the Messiah!
---
This article is more than 7 years old.
And don't forget to stand during the Hallelujah or you'll be sent to stand in the corner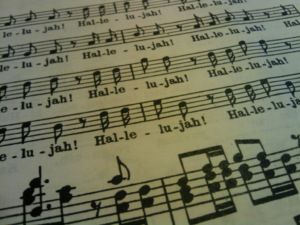 For many Danes, it wouldn't be Christmas without an evening out to listen to one of the most popular pieces ever composed, George Frideric Handel's 'Messiah'.
The two hour-plus masterpiece was written by the German composer in 1741 in only 24 days, taking extracts from both the Old and the New Testament to tell the story of the life of Jesus. As well as his operas, he constructed the piece in three dramatic acts: the birth and life, the passion and death, the resurrection and
ascension.
Churches around the city will offer performances from early December, so if you are in town, be sure to check out this magnificent piece of music!
And don't forget to stand up during the bombastic 'Hallelujah' chorus – a tradition since Britain's King George II first did so during one of its first performances.
Baroque version
Dec 11 & 12, 19:30; Holmens Kirke, Holmens Kanal 21, Cph K; 275kr, students 175kr; billetnet.dk or at the door
This promises to be a distinguished performance! The Mogens Dahl Choir are this year singing Handel's 'Messiah' to music performed by the London-based Age of Enlightenment baroque orchestra. Listen to the classic performed on instruments that you might not be familiar with – performed like it would have been in olden days.
Chamber Choir Camerata
Dec 18, 20 & 21, 19:30; Holmens Kirke, Holmens Kanal 21, Cph K; 245kr, billetnet.dk
If some of the other performance times are too early for you, you can enjoy a performance closer to Christmas courtesy of the Chamber Choir Camerata. Founded in 1956, the choir consists of 25 experienced singers conducted by Jakob Hultberg. Every year their performances tend to attract lots of people, so be sure to buy your ticket soon!
At Copenhagen Cathedral
Dec 14, 19:30; Vor Frue Kirke, Nørregade 8, Cph K; 180kr
There's only one performance at Copenhagen Cathedral (also known as Vor Frue Kirke and Københavns Domkirke) this year. Sit back and enjoy as the Academic Orchestra of Copenhagen and the Academic Choir fill the massive venue with Handel's classic oratorio.
Concert on Strøget
Dec 16 & 17, 19:00; Strøget, Cph K; 195kr, under-12s free adm; billetnet.dk or at the door
Handel's 'Messiah' will be performed on the 'shopping street' by the Copenhagen Oratorio Choir. The soloists for this night will be soprano Signe Schreiber, mezzosoprano Johanne Højlund, tenor Jonathan Koppel and bass Jacob Vad. Students under 18 only pay 100kr.
Søborg Motet Choir
Dec 12, 15:00; Sions Kirke, Østerbrogade 192, Cph Ø; 100kr, under-15s free adm; sionskirke.dk or at the door
The masterpiece will be performed by Søborg Motet Choir. Founded in 1942, the 50-member choir will be conducted by Thomas Hovgaard. Soloists include soprano Nickie Johansson, mezzosoprano Johanne Højlund, tenor Peter Hindsberger and bass Rasmus Thomsen. Tickets available at the church's office.
Camerata Øresund & Peter Spissky
Dec 10, 19:30, Herlufsholm Kirke, Næstved; Dec 12 19:30, Koncert Kirken Blågårdsplads 6A, Cph N; 120kr, billetto.dk
Camerata Øresund and Peter Spissky's rendition of Handel's 'Messiah' is billed as probably the most authentic one in the city – as close to Handel's version as you could get without travelling back in time to 1742! The instrumentalists and singers in this ensemble perform without a conductor, and they manage to do so effortlessly. For many, it wouldn't feel like Christmas if you missed out.