News
Gamechanger for CPH Airport: Massive expansion in the works
---
This article is more than 7 years old.
20 billion kroner project to bring in more passengers, jobs and space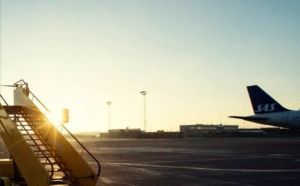 In an effort to maintain its status as the biggest airport in the Nordic region and an international hub in Europe, CPH Airport has unveiled significant expansion plans looking down the road.
The airport has plans afoot to spend 20 billion kroner to be able to cater for 40 million passengers a year by 2024. The massive expansion plans are expected to generate some 12,500 jobs.
"The traffic here at CPH Airport has grown considerably in recent years, and it will continue," said Thomas Woldbye, the CEO of the airport.
"So it is a necessary move in order to secure the future of the airport, and it demands that we expand. If we don't seriously expand, we will run out of space for planes. The expansion will permit us to address the increased passenger growth and open up for new routes around the world."
READ MORE: More travellers and lower costs at Copenhagen Airport
More space, routes and jobs
According to the airport, the 20 billion kroner will go to the establishment of new terminals and new runways, among other things.
The investment will make it possible for the airport to open a host of new direct-flight, long-distance routes out of Copenhagen, such as to Vancouver, Seattle, Mexico City, Rio de Janeiro, Mumbai, New Delhi, Johannesburg, Nairobi, Perth, Hong Kong and Seoul. According to DR Nyheder, formal agreements with all the airlines are pending.
The plans involve the expansion of the western part of the airport so the airport will in future have space for 124 planes at a time, compared to today's 78.
Woldbye will present more specific plans later this morning at 10:00 with Copenhagen's mayor Frank Jensen and the business minister, Brian Mikkelsen.
Aside from the 12,500 jobs generated during the expansion project itself, the project will also lead to 9,000 permanent jobs, according to a report from consultancy group COWI.