News
Danes are Scandinavian champs at going on holidays
---
This article is more than 6 years old.
81 percent of Danes manage at least four weeks of holiday trips a year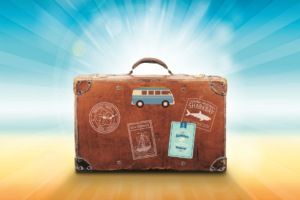 The Danes can look forward to getting nine days off thanks to bank holidays in 2017 (one more than last year), and that's a good thing, according to the travelling tendencies of the Danes.
A new survey carried out by the online travel portal Expedia reveals that 81 percent of Danes take off for at least four weeks of holiday travels – well above Sweden (64 percent) and Norway (66).
And the Danes manage significantly more holiday trips than their Scandinavian neighbours. Some 66 percent said they took one every one to six months, which was again much higher than Sweden (26 percent) and Norway (33).
Danes also prefer to mix up their trips, normally managing to find room for one long one every year along with shorter ones – most particularly weekend away breaks – while every third Swede prefers to have one long vacation.
READ MORE: Nordic migration map charts mass movement of Danes in the US
Stress factor
The Danes really need their holidays, apparently. One third said they feel either more stressed, less relaxed or easily irritated by work when there is no time available for a trip away (only about one fifth said the same in Sweden and Norway).
All three Scandinavian nations said they would most likely be going to Europe for their next holiday trip (70 percent across all three nations).
South America was Denmark's next most popular upcoming destination with 8 percent, followed by Asia (7 percent), Africa (4 percent), the Caribbean (3 percent), North America and Oceania (both 2 percent) and Central America and the Middle East (both 1 percent).