Who is...
Who is … David Dencik?
---
This article is more than 6 years old.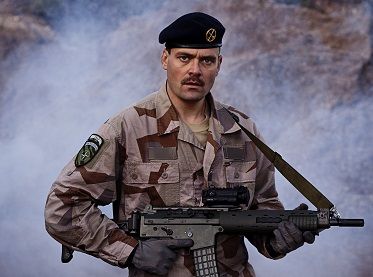 He is a Swedish-born actor who grew up in Denmark, who this year can be seen in the keenly-anticipated second season of Kiwi noir series 'Top of the Lake' and US thriller 'The Snowman', a film starring Michael Fassbender and Val Kilmer directed by Tomas Alfredson.
Right! The Swede who tackled Smiley?
Correct! Alfredson gave Karl (his real first name) his international break when he cast him as Tinker, or was it Tailor, in 'Tinker Tailor Soldier Spy'.  Roles in 'The Borgias', 'War Horse', and the Hollywood version of 'The Girl with the Dragon Tattoo' swiftly followed. In fact, point of trivia: he was the only actor to appear in both the original and remake.
He sounds pretty successful. Does he have a girlfriend?
Unfortunately, he's married to a lawyer – and they don't go down without a fight.
Is he a good actor?
Yes, actually. No snide remarks to be made unfortunately.
So is he a Swede or a Dane?
Well, he was born in Sweden in 1974, but his family moved to Copenhagen in the same year. Dencik went back to his birth country to study at Teaterhögskolan i Stockholm from 1999 to 2003, and in 2009, he was awarded the Swedish Film Academy's Kurt Linder scholarship. So maybe it's a bit like Australia's adoption of Kiwi actor Russell Crowe – at least until he threw a telephone at a hotel employee.
Where did he get his Scandinavian break?
Danish TV series 'Klovn' and 'Coachen' in 2005, and then he played a transvestite in 'En Soap'.
He was born on Halloween – does that make him scary?
He played convicted murderer and bank robber John Ausonius in 2005 Swedish TV miniseries 'Lasermannen', and his role in the comedy 'Everything About My Bush' sounds equally terrifying – or perhaps it's just the title
Am I right in thinking it's been a lean couple of years?
Yes, seemingly with his pick of roles four years ago, things have stalled somewhat as he has been prone to picking mostly duff Scandinavian projects. This year could see him return to the limelight, but don't hold your breath. Neither of his characters in 'Top of the Lake' and 'The Snowman' has a name yet, which 99 times out of 100 – Clint Eastwood being the exception – means  your part is small and insignificant.