General
Major US city adds tourist office in Copenhagen
---
This article is more than 6 years old.
Philadelphia hopes to expand international tourism by adding Copenhagen office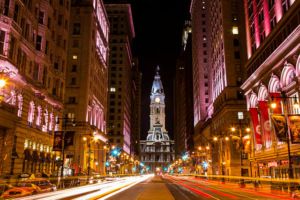 The convention and visitors bureau from the US city of Philadelphia has announced that its tourism agency will establish an office in Copenhagen in the hope of expanding international tourism to and from the Nordic region.
The office is part of an ongoing effort to promote international tourism in Philadelphia. The firm will work to create itineraries that include Philadelphia and open greater opportunities for better representation abroad, according to the bureau.
Growing market
"The Philadelphia team has worked actively in the Nordic market over the last few years building awareness through travel, trade and press opportunities, and we're beginning to see the results of our efforts," said bureau president Julie Coker Graham.
Coker Graham said that the bureau predicts 21 percent growth in Philly's Scandinavian market in the next three years.
Philadelphia will also launch nonstop flights to Reykjavik via Icelandair in May – another effort that hopes to boost travel.