News
Danish shops could soon start rejecting cash payments at night
---
This article is more than 6 years old.
Safety and security cited as reason for law change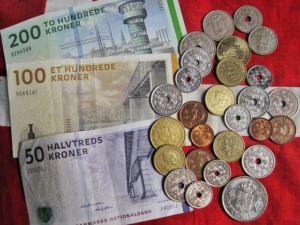 A new law being proposed in Parliament would allow shops in Denmark to decide for themselves whether they will accept payment in cash during nighttime hours.
Since the introduction of the Dankort in 1984, shops have been required to accept cash if the customer insists. The debate has also existed since then as to whether shops could drop cash as a payment method.
Nighttime is the wrong time … for cash
Now a majority in Parliament backed by Brian Mikkelsen, the business and growth minister, has agreed to propose legislation that would allow shops to decide for themselves whether they will accept cash payments between 10 pm and 6 am.  The aim, according to those behind the law change, is to protect stores against robberies and provide security for employees.
"It will offer a sense of security and safety," Mikkelsen told DR Nyheder. "A person will not have their entire life destroyed because someone has held a gun or a knife to their head."
DF agrees
Government support party DF has previously opposed attempts to permit around-the-clock cashless shops. They are, however, on board with the proposal to give the shops the option of saying no to cash at night.
"It is just common sense that we allow cash-free shops at those times when there is a greater risk of a robbery," DR business spokesperson Hans Kristian Skibby told DR.
Elders still old school
Skibby stressed that DF is still not ready to remove the requirement for cash payments altogether – the argument being that many older people still primarily use cash. Mikkelsen said he would eventually like shops to be able to decide whether they will accept cash any time of the day.
READ MORE: Cashless society looming as ATMs and bank branches disappear from small Danish towns
The bill will be submitted later this month and is expected to be adopted by spring.