News
Danish motorists drag police into court over speed cameras
---
This article is more than 6 years old.
Drivers say cops are using speed wagons to fill coffers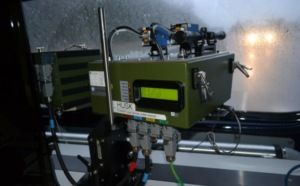 Danish drivers are taking North Zealand Police to court to try and overturn thousands of speeding fines that the police handed out in 2015 – a particularly prosperous year for the local force.
Nearly 8,000 motorists found a ticket in the mailbox after they were caught speeding at checks near roadworks on Lyngby Omfartsvej and Helsingørmotorvejen.
Thousands can't be wrong!
However, thousands are now taking part in 13 cases starting on January 23 in a Lyngby courtroom. The motorists are seeking an annulment of the fines, which they contest are unfair.
"My contention is that 2,551 drivers cannot all be wrong," lawyer Paul Bach, who is representing the motorists, told Frederiksborg Amts Avis.
"The signage must not have been clear, so I would say that North Zealand Police did not succeed in its primary mission, which was to take care of the highway workers."
Bach believes that thousands of fines indicate that police used the speed carriages as a cash cow rather than a preventative measure against speeding.
Cops cry foul
North Zealand Police insists the drivers did not show sufficient care when they exceeded the displayed speed limit of 50 km/h near the roadworks.
The cases are scheduled to be settled on February 3, when the judge must assess their merit.
READ MORE: Danish police reveal extent of speed camera van use
Rikke Hald, representing the prosecution, contends that the 2,551 motorists were a small proportion of the 17,185  saw and obeyed the signs.