News
Billion-kroner quarrel halts Metro construction
---
This article is more than 6 years old.
Dispute between Metro Company and lead contractor could delay completion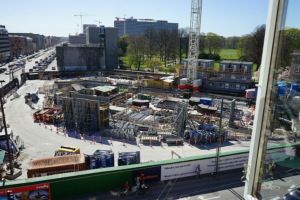 A billion-kroner dispute between the Metro Company and lead contractor Copenhagen Metro Team (CMT) has halted the construction of the City Ring at several locations.
According to a report from the Transport Ministry that Berlingske newspaper has obtained, the quarrel is rooted in CMT wanting more additional funds than originally agreed upon.
What's worse, the disagreement threatens to delay the completion of the massive construction project, according to the report.
READ MORE: Copenhagen drops Nordhavn metro loop
Scheduled for next year
CMT was originally due 22.2 billion kroner, but now wants a further 7 billion kroner, with one of the reasons being embedded in a disagreement between CMT and sub-contractor MT Højgaard concerning the work relating to the set-up of the new stations.
The City Ring line is scheduled to be completed sometime next year, while the Nordhavn extension line is due to be finished in the following year in 2019.
In June 2016, Copenhagen Municipality decided to drop the concept of a Metro loop through the Nordhavn district of the capital as it would cater to too few passengers and lead to unacceptable times between departures.