News
Life not so sweet for Danish confectionery store tax cheat
---
This article is more than 6 years old.
Five years in prison and a 25 million kroner fine levied in fraud case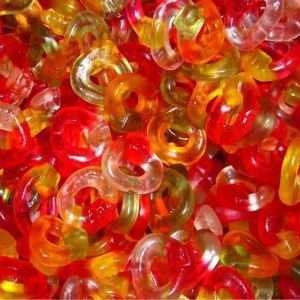 Mouhamed Aboutaka, the 45-year-old owner of Slikparadiset in Slagelse, was today found guilty of fraud and tax evasion amounting to 37 million kroner.
The court found that confectionery was delivered to Aboutaka's address, even though other addresses were listed on the invoices.
A raid on Aboutaka's address in 2015 turned up tonnes of confectionery that he had not paid VAT or other taxes on.
"It belongs to a friend"
According to the special prosecutor Søren Martin Jensen, 196 tonnes of confectionery were delivered to Slikparadiset, with invoices spread across five different companies.
The prosecution claimed that Slikparadiset was the actual owner of all the companies. No taxes were paid on any of the deliveries.
The court rejected the accused's claim that he was just storing the confectionery for a friend.
The court had also previously rejected requests to keep Aboutaka's name private during the proceedings
READ MORE: Illegal trade of confectionery products and soft drinks on the rise in Denmark
Aboutaka's lawyer said that his client will appeal.