News
Denmark the worst in Scandinavia at integrating
---
This article is more than 6 years old.
Sweden and Norway way ahead with it comes to finding jobs for refugees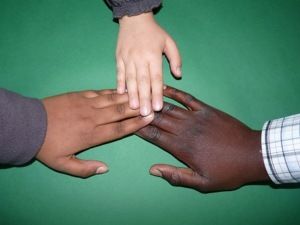 When it comes to integrating non-Danes into the national workforce, Denmark fares poorly compared to both Sweden and Norway.
New figures from the national statistics keeper Danmarks Statistik reveal that although the Danes take in the fewest refugees in Scandinavia, they are the worst at giving them the tools necessary to successfully integrate.
The figures showed that of all the refugees who arrived in Scandinavia from Bosnia in the 1990s, just 51 percent have a job now, which is considerably lower than in Sweden (73 percent) and Norway (71).
READ MORE: Nordics teaming up on refugee integration
Fewer refugees ≠ better integration
And it's a trend that has continued to this day. The number of refugees arriving from Iran in recent years who have found employment is at 60-63 percent in Sweden and Norway, but only 47 percent in Denmark.
And the same development is being seen with the recent influx of refugees from Syria.
"They take fewer refugees in Denmark than we do, and they can invest more time and money into integrating them," Pieter Bevelander, a migration researcher and professor at Malmö University, told Sydsvenskan, a Swedish newspaper.
"So one would expect that their integration functioned better."
Bevelander added that, when compared internationally, Sweden was efficient at getting new arrivals into the job market, and that the biggest obstacle facing integration today was the lack of housing.