News
VAT exemption curbing e-commerce in Denmark
---
This article is more than 6 years old.
Online shoppers will look abroad following SKAT decision, contends Dansk Industri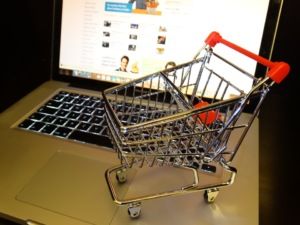 The decision of the tax authority SKAT to cut VAT exemption on packages delivered for Danish e-traders is pushing e-trade out of the country.
The confederation of Danish industry, Dansk Industri (DI), laments the January 1 change that it says puts further pressure on the already struggling e-trade industry.
"The increased costs mean that e-trade will become more expensive in Denmark and Danes will shop even more abroad," said Annette Falberg, the head of DI's trade representation department, DI Handel.
"Of the 110 billion kroner the Danes e-trade for today, 33 billion already moves abroad. There is little doubt this figure will rise, and that's a real shame for Denmark. The result will be an even greater imbalance in our e-trade because foreign customers don't come close to shopping in Danish e-shops to the same degree."
READ MORE: Dansk Industri wants to create state-of-the-art digital hub
Political contention
Falberg explained that Danish e-trade is already under duress due to larger foreign e-shops, such as Zalando, often offering free shipping and returns on their goods. They also tend to operate in markets that have lower cost levels than Denmark.
Until January 1, the postal service PostNord was exempt from forcing online shops to pay VAT to have their goods delivered.
Dansk Folkeparti and Socialdemokratiet both have concerns regarding the issue, and the transport minister, Ole Birk Olesen, and the tax minister, Karsten Lauritzen, will be called to discuss the case.