News
Danish politicians react to Canadian mosque attack
---
This article is more than 6 years old.
"Ugly" attack the work of "crazy people"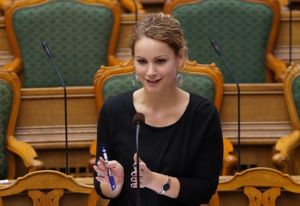 Danish politicians are joining people around the world in condemning the deadly attack at a mosque in Quebec, Canada.
Six people were killed and eight wounded in yesterday's attack that Canadian PM Justin Trudeau has called a terrorist attack.
"These are terrible times," said Anders Samuelsen, the Danish foreign minister. "There are so many innocents getting caught up in conflicts that they have nothing to do with"
Samuelsen said that tough measures should be taken against "the terrorists and madmen who carry out these acts".
Arrests made
Søren Pape Poulsen, the Danish justice minister, called the shootings "an attack on our free, enlightened society" and Enhedslisten spokesperson Pernille Skipper called for unity.
"This is an ugly attack in the night," she said. "Our thoughts go out to the families, to Canada and to our small planet, which has a need for so much less hatred and divisiveness."
So far, two suspects have been arrested in connection with the murders. One was arrested at the scene, while another was arrested near the island of île d'Orléans. According to a spokeswoman for the Canadian police, there are no indications that there are more suspects.