News
Danish weather challenges even the 'world's happiest people'
---
This article is more than 6 years old.
If you can smile through this, you can smile through anything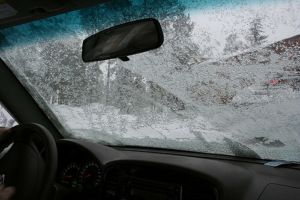 A small low pressure system in the southern part of the North Sea will provide wet, grey weather for most of Denmark today.
The southern part of the country will be particularly soggy and there could be some isolated sleet or snow in some areas.
Northern Jutland  could actually see a few breaks in the clouds, but it will be cloudy and wet across the rest of the country.
A turn for the better
The great grey curtain will mostly consist of rain, but cold air to the south over Germany could bring snow, sleet or a mixed bag of mess to southern Denmark.
Temperatures hanging at just over freezing will decide whether things are white or wet.
READ MORE: Take a SAD diagnosis and make it better
The weather should turn milder as January gives way to February later this week.