Culture
New spa experience heating up Copenhagen canals
---
This article is more than 6 years old.
Floating hot tubs and Siberian sauna stoking the winter fire at Ophelia Plads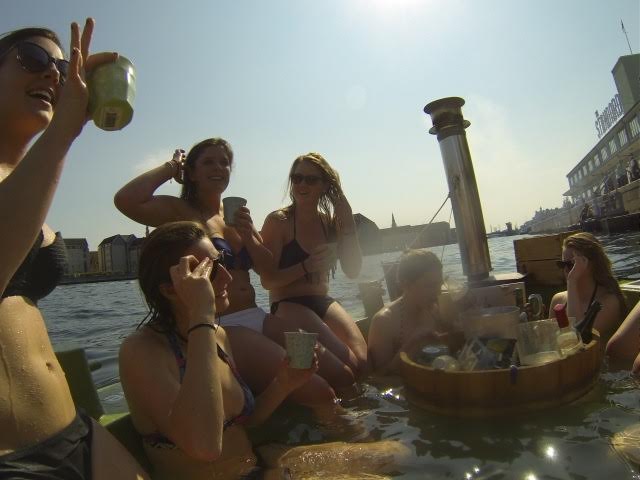 The frigid piers of the city's canal scene just got a little hotter thanks to new spa set-up located on Ofelia Plads square.
Launched by Nordic wellness group CopenHot, the experience allows customers to enjoy outdoor spas and saunas, or sail around the canals in a floating hot tub.
"All that water we have in Copenhagen is only utilised during the summer and something was lacking for the winter," Ole Agnholt Markdal, the man behind CopenHot, told AOK.dk.
"Then I saw these floating hot tubs from the Netherlands, so I developed them and brought them here."
READ MORE: December Events: Take the plunge!
Siberian and Finnish inspiration
The initiative consists of three large outdoors spas, three floating hot tubs and a large sauna – as well as a shower area that cools off guests using cold seawater pumped straight from the harbour. All the spas and floating hot tubs are also brimming with harbour seawater
The wooden tubs and sauna building on Ofelia Plads are made from Siberian larch and the ovens heating the water are Finnish. Some 10-15 people can fit in the sauna and enjoy the view of Amalienborg Castle. The floating hot tubs, which have electric motors, come with their own skipper and butler.
CopenHot is open seven days a week and prices are at 1,200-2,400 kroner – 1,200 kroner for up to 15 people for an hour in the sauna and 2,400 kroner for 1.5 hours in the floating spa for up to eight people.
Check out more information about CopenHot and book a time here (in English).