News
Danish school leaders report increasing cases of cyberbullying
---
This article is more than 6 years old.
Headteachers calling for co-ordinated effort to fight growing problem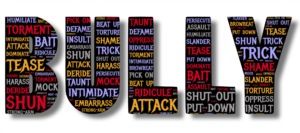 The problem of cyberbullying – threatening messages on platforms like Snapchat or Facebook – is becoming more and more common in Denmark.
Three out of four headteachers responding to a survey by DR Nyheder said that there has been cyberbullying at their schools.
READ MORE: Teens given hefty fines for cyberbullying
The children's rights group Børns Vilkår operates a hotline for children and young people who have been bullied over the internet.
"Children are never free from bullying," said Sanne Lind, a consultant at Børns Vilkår. "And there is a tendency for digital bullying to be rougher."
Worse than physical bullying
Lind said the violent and often offensive messages can be seen by anyone, often making digital bullying even worse for the victim than physical bullying.
Around 20 percent of the 467 headteachers who responded to the survey said that the digital bullying at their school became so serious that they had to involve the police or social services.
Schools can not do it alone
Skolelederforeningen, the headteachers' association, said that something needs to be done about cyberbullying as soon as possible.
"We need to convene meetings of the classes and schools and be open about the problem," said Skolelederforeningen chair Claus Hjortdal.
Schools need help
Hjortdal said that schools need help from others in the community to help combat the bullying.
"It can be done at home, handball, scouts, recess," he said. "We can only do something about it by working with parents and recreational organisations that see children outside of school hours."