News
Pharma company pulls painkillers from Danish shelves
---
This article is more than 6 years old.
Two types of pills accidentally mixed in the same packages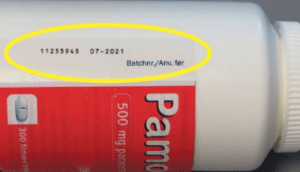 The pharmaceutical company Takeda Pharma is pulling its packages of Pamol, which contain three-hundred 500 mg pills of Paracetamol, because pills containing another medication have been found mixed in the same package.
The non-Paracetamol tablets are tablets containing 600 mg of Ibumetin, according to a company statement.
Tacked said there is no risk from taking the pills stamped 'Pamol' because they are actually Paracetamol.
See your doctor
Since most people do not read the name on the tablets, the company reasoned, anyone who has taken pills from the affected packages should contact their doctor.
Takeda has not explained how the mix-up happened, but said it was working to get to the bottom of it. In total, 4,040 packages of Pamol Paracetamol tablets (500 mg, 300 pieces, part number 51 07 32, batch number 11,255,945) are affected.
Customers who purchased the packages with mixed pills should return and swap them for a new pack free of charge.