News
Danish immigration authorities assign Somali man the wrong wife
---
This article is more than 6 years old.
Case raises questions about 'cut-and-paste' rejections of immigrants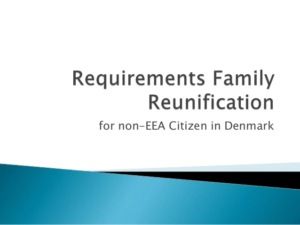 According to Danish law, family reunification cases are to be decided by a concrete and individual assessment of each case.
A new case being reported by Information suggests that such care may not be being taken in every case.
Two Somali women received Danish residence permits Denmark in 2013. The two women did not know each other. Two years later, their respective husbands came to Denmark five days apart and both couples applied for family reunification. The husbands were also not acquainted.
Nothing special it seems
In October 2016, both families were denied reunification, just two days apart. The same immigration official denied both families. Interestingly enough, he assigned the same wife to both husbands, creating at least the impression that cut-and-paste denials were occurring.
Immigration office head Lone Zener declined to comment on the specific case, but said that all cases are decided on an individual basis.
"Our decisions are based on concrete and individual assessments of all relevant information in specific cases," Zener told Information. " Mistakes, including confusing names, can happen, and it is regrettable if they cause doubt."
READ MORE: Number of family reunifications in Denmark expected to double again this year
The name game
A look at the two rejections, however, seems to reveal that more than names have been transposed. The wording on the two rejections is nearly the same, creating the impression that text has simply been moved from one case to the other.
On October 25, 2016, one Somali man was refused reunification with his wife S. The reasons listed included, "In deciding, we have noted the fact that you and S have no evidence of living at the same residence for at least 1½ to 2 years."
Two days later, the second man from Somalia received a refusal with an identical justification, with the name S. included, although she is not his wife.
The same exact formulations, and mistake concerning the name of the wife, appear later on in the document, even though the name of the man's real wife appears in other places.
The case continues to be investigated.