News
Denmark stepping up tech diplomacy in Silicon Valley
---
This article is more than 6 years old.
The foreign minister, Anders Samuelsen, is in California to strengthen tech bonds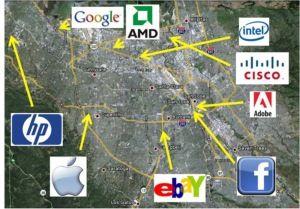 In an effort to launch Denmark's new 'tech diplomacy' initiative, Anders Samuelsen's first trip to the US as foreign minister has taken him to Silicon Valley.
The goal is to strengthen bonds with key players in the tech mecca, from Apple and IBM to the think-tank Singularity University and Danish startups.
"Using my visit to Silicon Valley, I will actively work towards Denmark getting to grips with the future," said Samuelsen.
"Artificial intelligence, big data, new digital business models and influential tech giants are already present here. Technical development is generating challenges, opportunities and dilemmas. So we need to grow a network, harvest the knowledge and enter into a dialogue with them."
READ MORE: Bonds between Danish companies and Silicon Valley strengthened
Keeping up
Samuelsen contends that the ideas coming out of Silicon Valley already impact Danish jobs, companies, society and security, and that influence isn't going to abate in the future.
During his visit, the foreign minster will meet with a number of leading tech companies and researchers from top universities in the area, such as Stanford and UC Berkeley.
He'll also meet with representatives from the US government, who work with incorporating new technology and innovation into their business.