News
No doctor on call when deadly meningitis symptoms were reported to emergency line
---
This article is more than 6 years old.
The 1813 call relating to Hans Graham Petersen, who died of meningitis, was handled by a midwife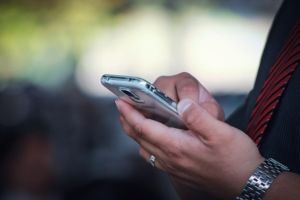 The 1813 call reporting the symptoms of 17-year-old Hans Graham Petersen who died of meningitis on January 1 was handled by a midwife, not a doctor.
A transcript of the call included what experts called "clear symptoms" of the meningococcal disease that a doctor would have caught.
"If you do not have the medical background and do not know the dangers of symptoms of this type, there is some risk that you may not make the correct decision," Lars Bjerrum, a professor at Copenhagen University and a specialist in general medicine, told DR Nyheder.
Is there a doctor on the line?
Bjerrum's view was shared by Carsten Schade Larsen, a specialist in infectious diseases and a consultant at the  infectious diseases department in Aarhus University Hospital.
"Any experienced emergency doctor would have suspected meningococcal disease – or at least considered it," he said.
Lawmakers are wondering why there weren't any doctors available on the line.
"It is untenable that there are people who are not medical doctors handling the phones at 1813," said SF welfare spokesperson Kirsten Normann Andersen.
"We must ensure that the people who take care of citizens in emergencies know how to assess the situation and have both the experience and training needed."
READ MORE: Woman died an hour after calling 1813 emergency phone line
DF health spokesperson Liselott Blixt was also critical of a structure that allowed either doctors, nurses or midwives to answer 1813 calls.