News
Copenhagen among world's most friendly cities
---
This article is more than 6 years old.
But the Swedes rule supreme in the Øresund … and everywhere else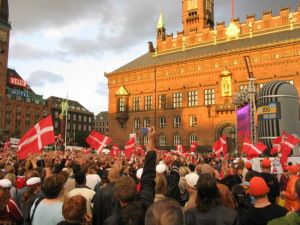 According to the new Sociable Cities study by Business Insider, Copenhagen is among the most friendly cities in the world.
The study, which analyses the social behaviour and attitudes of over 12,000 residents from nearly 40 cities in 28 countries, ranked Copenhagen sixth overall.
"Copenhagen ranked highly in a number of categories, making it a truly sociable city. Its residents are the second most liberal-thinking about other people's lifestyles in the world," Business Insider wrote.
"They are also the second most likely to value social priorities over their own individual priorities, are the most likely to value entertaining at home, and are the third most frequent users of social media."
READ MORE: Copenhagen among most expensive tourist destinations in the world
Steely Swedes
The study looked at ten categories, including how often people socialise and how they do so, their openness to others, their use of social media and their trust in friends.
Despite Copenhagen's high ranking, it will shoot an envious eye across the Øresund to Sweden, which had no less than two cities at the very top. Gothenburg was ranked number one, followed by Stockholm. And then it was all US, with Chicago, Boston and New York City completing the top five.
Copenhagen, Madrid, Rome, Hamburg and Dublin made up the top 10, followed by Toronto, Sydney, Paris, Baltimore and Warsaw. Helsinki ranked 16th while London came 21st.