News
Copenhagen sets new housing construction record
---
This article is more than 6 years old.
The 4,300 built in 2016 is the highest number since registration began in 1990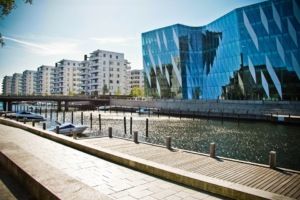 Copenhagen is currently in the midst a housing development boom. According to the municipality's new housing registration figures, a record 4,300 residential buildings were constructed in 2016.
The number is the highest since housing construction registration began in 1990 and most probably since World War II.
"It's fantastic that housing construction is once again blossoming in Copenhagen," said Frank Jensen, the city mayor.
"The city is growing by about 10,000 new residents annually, and there is great need for new housing. As a result, Copenhagen Municipality is constantly working to ensure more housing for Copenhageners."
READ MORE: Copenhagen among most expensive cities in Europe for housing rent
More foreign investment
According to the registration, almost half of the 4,300 completed housing projects last year were located in the Nordhavn, Sydhavn and Ørestad districts – three areas that have seen significant development in recent years.
The Danish capital has also attracted more international investment in recent years. Last year, nearly 50 billion kroner was invested in Copenhagen property, with foreign investors accounting for nearly half of the total investment.
City Hall expects the housing construction trajectory to continue at the same level in 2017.