News
Mobilepay wants to be Denmark's choice for paying monthly bills
---
This article is more than 6 years old.
Feisty app service takes another shot at Nets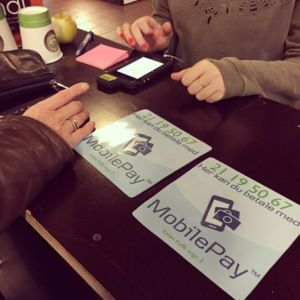 Mobile payment app Mobilepay is readying a new solution that will allow users to pay their bills automatically via the app.
The service would provide customers to an alternative to its competitor Nets, which manages the pbs payment service that many in Denmark currently use to pay monthly bills.
"The solution is in great demand from both private users and companies who want a user-friendly and transparent method," Mark Wraa-Hansen, the head of Mobilepay, told DR Nyheder.
"The road to the customer is getting shorter, as payment and communication between companies and customers can now take place in real time."
Just a few swipes
Mobilpay users will be able to pay their bills with just a few swipes of the app and without having to dig out their NEM ID card, the company said at a press conference on Thursday.
Users will be notified the day before the money is taken out of their account and will be able to see which companies are onboard with the system via the app. Companies will be notified rightaway if a customer declines the payment.
The service will be free to subscribers, but companies will have to pay to sign up.
Coming this summer
A payment through pbs costs a company about 5 kroner per transfer. Mobilepay said that its transactions will cost between 1 and 2.75 kroner, depending on the amount for each transaction and the company's total number of transactions through the app.
READ MORE: Crooks could exploit hole in MobilePay
Mobilepay expects its automatic bill-paying app to be ready before the summer.