News
Possible suspect arrested in murder of Dane in Colombia
---
This article is more than 6 years old.
Tomas Willemoes was shot at close range in Medellin last year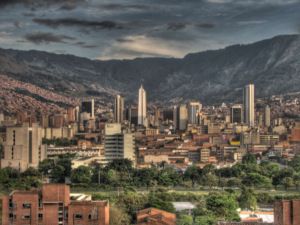 According to the Colombian radio station Radio Santa Fe, a possible suspect has been arrested in the grizzly murder of Tomas Willemoes, a Danish citizen who was killed while on holiday in Medellin last summer.
The radio station reported that a suspect has been arrested for the brutal slaying of the 41-year-old Dane last June. The suspect reportedly shot Willemoes in the head at close range on June 16. It is also alleged he killed a Mexican tourist 12 days earlier on the same street.
Following the murder, the Colombian police arrested three people, but the current suspect has only just been located. The suspect is believed to be a gang member.
READ MORE: Dane meets grisly end in Colombia
Safer than St Louis
Radio Santa Fe reported that Willemoes was approached on the street. Following a few seconds of conversation, the Dane was shot.
Willemoes, a freelance journalist by trade, left behind a daughter aged nine.
Once known as the murder capital of the world, Medellin has seen its murder and poverty rate decline to the point it is considered safer than a number of US cities, including St Louis, New Orleans, Detroit and Baltimore.