General
War on witchcraft: Anja doesn't need an army to make a difference
---
This article is more than 6 years old.
CPH POST catches up with the famous aid worker to find out about her work in Africa after being voted the most influential person in the world in 2016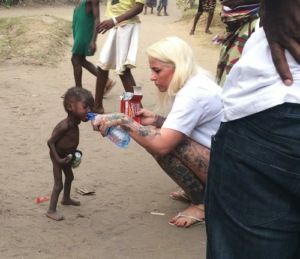 Danish native Anja Ringgren Loven, 38, captivated the world more than a year ago when a photo of her giving water to an emaciated toddler, who had been banished by his community due to centuries-old superstitions in Nigeria, circulated the globe.
The picture went viral, garnering thousands of shares and likes on Facebook, and once again put childhood poverty in Nigeria at the forefront of international headlines.
Despite being declared the 'Most Influential Person' by OOOM Magazine in 2016 – beating Pope Francis, the Dalai Lama, and Malala Yousafzai, who were among those ranked in the top ten – Loven remains modest and humbled by the injustice she's encountered in Nigeria.
A new perspective
For Loven, becoming an aid worker did not happen over night. Establishing her NGO, DinNødhjælp, and her experience with Hope, the boy in the picture whom she later named, has helped shape her worldview.
Her experiences have led to her being more grateful to the Danish government and her rich life in Denmark – something she believes Danes don't always understand.
Loven remains busy these days, risking her life for advocacy campaigns to teach local communities in Nigeria the dangers of witchcraft and running the new childcare centre she just built.
Date at the Hard Rock
The CPH Post got a chance to interview her as she's back in Denmark attending fundraising events for her NGO.
One of these is taking place at the Hard Rock Café Copenhagen on March 23, at which the Danish band Pretty Maids will be giving a performance (see factbox).
Are you currently going back and forth from Denmark and Nigeria?
Yes, I live partly in Denmark and partly at my children's centre in Nigeria.
My son, David Jr, my husband and I travel a lot because we live in both countries. But at the moment, we are spending more time in Denmark. The last four years have changed a lot for me because I get booked for a lot of conferences in Denmark to talk about my experiences and why I established my own NGO. I also do a lot of fundraising events in Denmark and a little bit in other countries.
How did you get where you are today?
Six years ago I went from being a manager of a clothing store to becoming an aid worker in Tanzania and Malawi. It was a big jump from one world to another. I quit my job and sold my apartment and all my belongings to get rid of material things, which gave me the freedom to do what I wanted and freedom economically.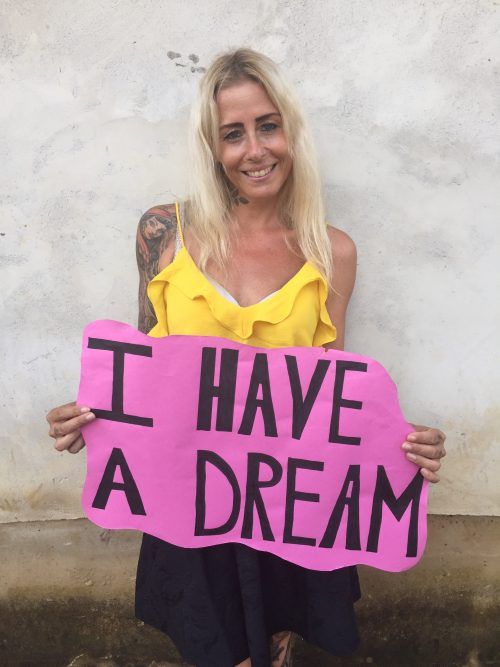 I lived on my sister's couch, so I could save money to travel. It was the sacrifice I needed to make to follow my dreams and make a difference for children in Africa.
Were you always interested in helping people in Africa?
I have always been fascinated by Africa. When I was a small girl, my mother always told me to "think about the children starving in Africa", so I was always fascinated by African culture and thinking about the children. At a young age I always wanted to help people who needed help. My mom worked at an elderly home and I always saw how she took care of the people there, and she always told me to help the weak people in society. My mom is one of the reasons I'm doing what I'm doing today. She was diagnosed with cancer and died when I was 23, so it took a while for me to overcome that and begin my NGO work. You never know where life will take you.
How has landing the number one spot on OOOM Magazine's 'Most Influential People List' changed you?
They sent me an email and told me that I was among the people they were interested in. When I saw the email I was happy they were nominating me, but I never gave it a thought again, nor did I think I would get number one. For me, I'm very modest, because I would never be where I am today if it was not for the hard work of my NGO, my staff, and of course my husband. When I got the number one I shared that with everyone else, because I'm not alone in this. I'm very proud, but it has not changed me. I wish it was not my name as number one but the name of my NGO in Nigeria. It gives our NGO a lot of trust and acknowledgment.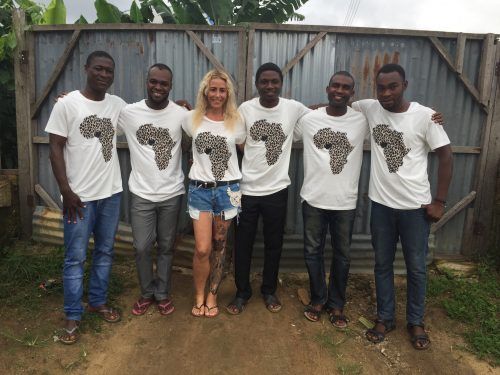 What does your NGO do?
We have just built a big children's centre with our own hospital, a school, a girls' hostel, boys' hostel, large kitchen and office. We wanted to build a place where we can save a lot of children. We have 40 children now – two years ago we had 10 children. We want to bring an end to children being tortured and killed due to the old superstition of witchcraft.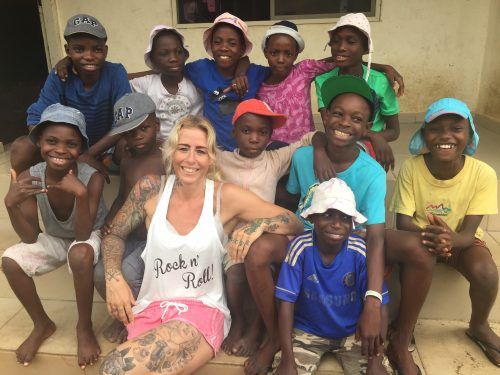 How do you stop children from being branded 'witches' by their community?
In order to help these children we have to do a lot of advocacy work and meet with the villagers face-to-face. That's where we talk to the people and tell them children aren't witches. The only way to do this is to promote the importance of education. The reason why children are being branded witches is due to ignorance and poverty. People don't have any opportunity to put their own children in school and are very poor. No development will happen without the children being in school.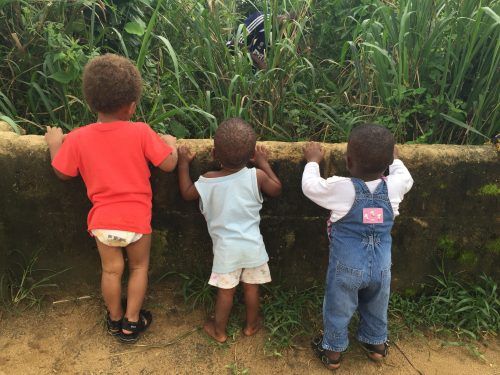 These people are living like people did in Europe in 1500s. Even in Denmark, hundreds of women were killed for being witches. So before we start pointing fingers, we need to look and see why they are doing this. We want the villagers to know that we are there to help, but also that they should follow the law.
What are the biggest challenges you face?
Pastors from the Pentecostal Church and witch doctors take advantage of this ignorance and will tell the villagers that their child is a witch and they demand money for an exorcism. UNICEF reported recently that 10,000 children a year will be affected and tortured by witchcraft. It is illegal to brand a child a witch, but just because you make a law, it isn't always implemented in Nigeria. This is a problem because the government doesn't do anything to help. Nigeria has a corrupt government and a lot of people are involved in taking advantage of this superstition. This is why advocacy is so important, but we need to be very careful as the Nigerian government will take your licence, your children or even kill you if you talk poorly about the government. We have to be very diplomatic.
How can Danes get involved in your organisation?
They can go to our website and become a member, which is a big help. Also, donations and volunteers are helpful. In order to be a volunteer though, they must apply. Danes can help in many ways.