News
A real thriller: Danish publishers in shock following China ban
---
This article is more than 6 years old.
Industry tentative in wake of Chinese attempt to curb foreign children's books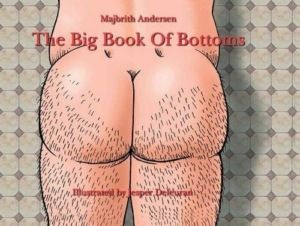 From the 2017 Danish-Chinese tourism year to the recently signed deal regarding Danish companies and Alibaba.com, there are plenty of positive stories going around these days regarding collaborations between Denmark and China. This, however, is not one of them.
China's decision to ban foreign picture books for children has been met with dismay by Danish publishers and authors, particularly in light of the great success Danish children's books have enjoyed in China in recent years.
"Our sub-agent said that she had read about it in the newspaper and that for now it's only a verbal ban. So let's see how broad the limitations will be," Jenny Thor, the head of Gyldendal Group Agency, which handles the sale of Danish books abroad for the publisher Gyldendal, told DR Nyheder.
"But if it proves to be an outright ban, then it will clearly be a problem for us."
READ MORE: Open Sesame! Denmark inks collaboration to open the doors of Alibaba.com
Suspenseful script
While the Chinese government hasn't made any official declarations on the issue, several sources within the Chinese publishing industry confirmed the news to the South China Morning Post newspaper.
One source told the Chinese newspaper that the government thought there "had been a bit too much inflow of ideology [coming from foreign picture books]", and that the move was also aimed at limiting imported books to the benefit of Chinese authors and publishers.
It is not yet known whether the ban will extend to all foreign picture books for children or only books not already on the Chinese market.
READ MORE: Denmark signs historic deal with Chinese travel portal
Kick ass to rock bottom
Majbrith Andersen, in collaboration with the illustrator Jesper Deleuran, is among the Danish authors who has managed to gain a lucrative foothold in China. In 2015 alone, her book 'Den Store Numsebog' ('The Big Book Of Bottoms') sold 70,000 copies, while it has only sold 30,000 copies in Denmark in seven years.
"I remember telling the illustrator that we just need China to buy the book and the pension will be secured," Andersen told DR Nyheder with a chuckle.
"Then, six months later it actually happened. So this is really sad news."
There is some hope for the Danes. Earlier this week, the government inked an agreement with the massive Chinese travel portal Dianping in a deal that will open Denmark's doors to 300 million tourists from China. Surely there's a happy ending in there somewhere.