Business
Danish banks not focused enough on money laundering laws, rules FSA
---
This article is more than 6 years old.
Government intends to make amendments to law in response of report's findings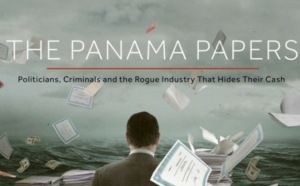 The Danish banking industry has not done enough to curb money laundering in foreign tax havens, according to a Financial Supervisory Authority (FSA) review in the wake of the Panama Papers leak in April 2016.
Brian Mikkelsen, the business minister, has indicated today that he intends to amend the Money Laundering Act to address the failure of the industry to take decisive action.
Not sufficiently prioritised
Despite the FSA issuing guidelines that banks should not help customers "conceal, store or transport" funds and actively discourage all efforts to avoid paying tax, it concludes that money laundering "has not been sufficiently reviewed or sufficiently prioritised".
"It is crucial that the top management levels in the banks are aware of their role and responsibility in money laundering cases, and it is unsatisfactory that a number of banks are in clear violation of legislation," added Mikkelsen.
"I believe there is a need for initiatives that focus on increased leadership responsibilities."
Eight banks reviewed
The Panama Papers, which comprised 11.5 million leaked documents from the Panamanian tax solutions firm Mossack Fonseca, implicated several banks and institutions that operate in Denmark, including Jyske Bank and Nordea.
Eight major banks were informed by the FSA in May 2016 that they were under review. They were asked to submit customer information and others information to assess if they were in violation of any Danish or European Union legislation.
The FSA report confirms that no new violations have been committed since May 2016 release and that any previous violations have been reported to the police.