News
Denmark looking to double its energy tech exports
---
This article is more than 6 years old.
New strategy aimed at doubling exports by 2030 unveiled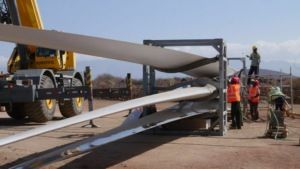 With the Paris Agreement and UN's 17 global goals in place, the stage has been set for energy tech leaders, Denmark, and the rest of the international community to embrace green transition in earnest.
But despite being a trailblazer within the realm of green energy technology, Denmark won't be resting on its laurels. The government has presented a new export strategy for the energy arena aimed at maintaining Denmark's position at the pinnacle of the industry.
"This strategy will transform Denmark into an energy export superpower," said Lars Christian Lilleholt, the energy and climate minister.
"It's our vision to double the exports of energy technology from about 70 billion kroner in 2015 to at least 140 billion kroner in 2030. It will benefit the climate, help other nations with their green transition, create Danish jobs and contribute to growth, prosperity and welfare in Denmark."
READ MORE: Denmark looking into building North Sea wind energy island
A stronger foothold
The strategy consolidates and provides an overview of existing export initiatives under the Energy and Climate Ministry, the Foreign Ministry and the Business Ministry, while also offering new initiatives aimed at helping Danish energy companies get an even better foothold abroad.
The strategy has been composed in collaboration with the energy and industrial sectors, and some of the new initiatives include export agreements aimed at the markets in Germany, the UK and the US.