News
Easy riding: Denmark's first motorcycle cafe revving it up in Copenhagen
---
This article is more than 6 years old.
Xtreme Motorcycles & Cafe gassed up and ready to roll on April 1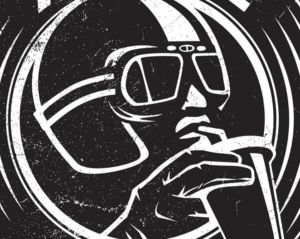 If you've ever wondered what it's like to straddle 500cc while ordering a mocha latte, then you're in luck. Next week you'll be able to wash the bugs out of your grill with a nice cup of joe.
Polish up the chrome and ride down to the Meat Packing District on April 1 to experience the opening of Denmark's first motorcycle cafe, Xtreme Motorcycles & Cafe.
"We want to create a meeting point for motorcycle enthusiasts, where people can enjoy a nice cup of coffee and nerd out about their bikes," said Mik Mølholm, one of the new cafe's founders.
"We think that the city needs a place where all kinds of motorcyclists can meet up, whether you're riding your first cafe-racer or your tenth Harley chopper reconstruction. And anyone who appreciates a good cup of coffee but knows nothing about motorcycles is, of course, also welcome."
READ MORE: From cleaning up the crumbs to careering around the chicanes
Mik & Brian show
The new cafe on Ingerslevsgade 60 consists of a custom MC garage/shop which sells custom-made motorcycles and a wide variety of coffees.
Aside from Mølholm, who is a known quantity in the Danish event industry, the cafe is also owned by Brian Porsborg, one of Denmark's top custom motorcycle builders.
Xtreme Motorcycles & Cafe will open on April 1 at 11:00 and its opening hours will be 11:00-19:00 on Monday-Friday and from 11:00-16:00 on Saturday-Sunday.