News
Down boy! – dog-owners must keep their animals on leads, agency rules
---
This article is more than 6 years old.
Animals and people afraid of dogs can breathe a little easier when new rules come into force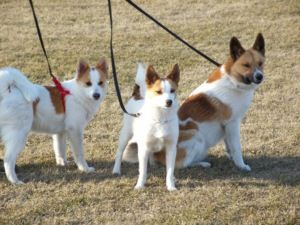 Being accosted by loose dogs in parks and wood might soon be a thing of the past, if Naturstyrelsen, the Danish nature agency, has its way
From May onwards, the agency is tightening up the rules, and it could be expensive for dog-owners who don't comply, Metroxpress reports.
READ ALSO: Amager Strandpark opens spot for dogs
"We're going to take a stricter line on this. At the moment, when we meet people who don't have their dogs on leads, we always mention it to them, but we also have the power to take their name and address and report them for contravening the protection of nature laws," explained Sven Norup, a wildlife consultant at the agency.
If you walk your dog and it is not on a lead, you risk a fine of 2,000 kroner. Last year, the agency handed out 30 fines to dog-walkers, but with the new policy, this could rise markedly.
The increased focus ties in with a campaign that the agency is launching entitled 'Nice by nature – keep your dog on a lead'. In connection with this, signs will be put up in all areas plagued by loose dogs.
"It's especially at this time that it is important to keep your dog on a lead because all the wild animals in the wood have young ones. If there is something they don't need, it is loose dogs," Norup said.
Ground zero
He explained how animals such as hares, pheasants, ducks and nightingales, which have their young on the ground, disappear from the area if they are disturbed – and in worst case scenarios, the dogs savage the young ones to death.
"In by far the majority of cases, I think it's a lack of respect for the rules. On top of that, there are many people who don't realise how great the consequences can be to nature," added Norup.
The campaign is envisaged as a service, which can help dog-owners see what happens to nature and also to understand those people who are apprehensive when they meet dogs that are not on leads.
Some exceptions
As a rule, dogs should always be on leads, but there are a few exceptions.
Dogs can be let loose in a designated 'dog-wood' – if they are under control. In the winter months from October up to and including March, you can also let your dog loose on the beach in those areas where there is no vegetation