News
Expat to be deported from Denmark after 32 years in the country
---
This article is more than 6 years old.
Mary Stewart Burgher given four weeks to pack her bags by immigration services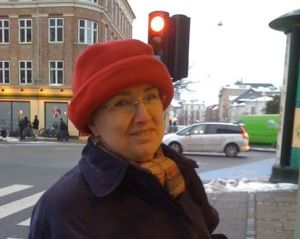 You would think that spending 32 years and well over half of your life in a country would give you some pretty solid ground to stand on in terms of getting a residency permit.
But that's not the case in Denmark, apparently.
US citizen Mary Stewart Burgher, 60, who has lived and worked in Denmark since 1985, found that out the hard way when she applied for a temporary work and residence permit in a process she believed would be a formality. The Danish immigration services, however, decided otherwise.
Burgher, a Houston native, worked for the WHO in Copenhagen for many years – and this is where things get complicated as due to exemptions afforded to international organisations like the UN and WHO, she would have been allowed to live and work here according to the terms of their special permit.
Before retiring in 2015, she was told by the immigration services that residing in Denmark for over three decades was not considered to be a "special reason" for gaining a permit.
"It's hugely painful and frightening. Of course, I can return to America, but all my friends, [volunteer] work and my apartment are here in Copenhagen," Burgher said.
"I've made Denmark my home, and I've lived most of my life in Denmark. My life is here. Moving back would be starting over from scratch. I can do it, but I don't want to. The painful thing is that I am very fond of Denmark and my life here. I don't want to say goodbye."
READ MORE: If they don't like my rules, let them eat cake, says Danish integration minister
No kids, no chance
It all started in 2015 when she applied for the permit in a process that was supposed to take three to six months. But 19 months later, on 10 March 2017, the immigration services wrote to inform her that her request had been denied and that she had four weeks to pack up and leave Denmark.
In the eight-page letter, the immigration services wrote that there were "no special reasons that support giving you a residence permit".
She was also informed that it would have helped if she had children in Denmark. Apparently, because Burgher is childless, having a brother and sister in Houston held more weight than her three decades of life in Denmark.
"Apparently others have succeeded in obtaining a residence permit because they have children in Denmark, and I have been denied a residency permit because I don't," said Burgher.
"Isn't it possible to have a strong connection with Denmark without a child?"
READ MORE: Exile over, Marius Youbi is all set to return to Denmark
Human rights violation
Understandably upset at the decision, Burgher turned to lawyer Poul Hauch Fenger in a bid to appeal the decision. Fenger contends that the decision by the immigration services constitutes a violation of the right to respect for private life under Article 8 of the European Convention of Human Rights.
"The concept of a right to a private life encompasses the importance of personal dignity and autonomy and the interaction a person has with others," the law firm wrote.
"The European Court of Human Rights has incessantly expressed the view that private life also includes the effective enjoyment of a social life."
Burgher has dedicated much of her spare time doing volunteer work in the name of charity, including at the American Women's Club in Denmark.
Ultimately, timing may also not have been in Burgher's favour considering Denmark's toughening up of the immigration arena in recent years. But apparently she was informed that she couldn't apply earlier.
A week after Burgher received her letter of denial, the immigration minister, Inger Støjberg, celebrated her first 50 more stringent laws passed as a minister with a big cake.
Meanwhile, unless her appeal is successful, Burgher will be enjoying her next birthday cake in Houston.