News
From despair to joy: the howls are not what they seem anymore
---
This article is more than 6 years old.
HBO Nordic secures rights to broadcast cult series 'Twin Peaks'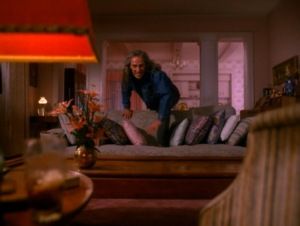 We're going to let you in on a little secret. Every day, once a day, give yourself a present. Don't plan it. Don't wait for it. Just let it happen. It could be a new shirt at the men's store, a catnap in your office chair, or two cups of good, hot black coffee.
This month, it really should be a subscription to HBO Nordic, as the media streaming provider has snapped up the rights to broadcast the cult US TV series 'Twin Peaks' when it returns for a third season on May 22.
18 reasons to get excited
There had been fears that Nordic-based fans might have to wait weeks or even months for the show, but HBO Nordic's deal should ensure they are able to watch the episodes straightaway.
In total, there will be 18 episodes of the series, which has not been seen on television screens since 1991.
Co-creators David Lynch and Mark Frost will once again be taking the helm, with many cast members also returning.
Big role for Dane
In other TV news, Danish actor Thure Lindhardt's career is back on song thanks to his role in the second season of the acclaimed British series 'The Last Kingdom'.
Currently broadcasting in the UK – the first series is available on Netflix and heartily recommended by our resident TV critic – the series is set in England some 30 years after S4 of 'Vikings'.
Lindhardt, 41, plays Guthred, a slave who becomes king of Northumbria, and he joins a number of other Danish actors who have appeared in the series, including Peter Gantzler, Alexandre Willaume, Andrea Vagn Jensen and Thomas W Gabrielsson.