News
Danish police arrest three teenagers for dropping stones from bridge on vehicles
---
This article is more than 6 years old.
They have been charged with vandalism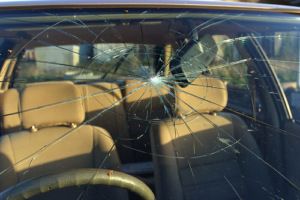 Three teenage boys were arrested Sunday night for dropping stones on a lorry from a footbridge over Avedøre Havnevej in the Copenhagen suburb of Hvidovre.
No-one was injured and the vehicle escaped the incident only with a chipped windscreen and some scratches in the paint, reported Lars Guldborg, a duty officer at Copenhagen's Western Suburb Police.
"We were notified at 21:47 that someone was dropping stones on a lorry that stood still on Avedøre Havnevej," Guldborg stated.
"When a patrol arrived at the scene, a group of about ten people, who were standing there, started to flee."
READ MORE: Danish police investigating more stones dropped from highway bridges
No-one got hurt
The police managed to catch three of them, who were subsequently charged with vandalism.
Two of the arrested are 16 years old, while the third boy is 15 years old.
The stones they used to drop on the lorry were about 3-5 cm large, and Guldborg said it was fortunate the vehicle was standing still, so that no-one got hurt.
Last year, the Danish police investigated a number of similar incidents, some of which ended tragically.