News
Danish tourist drowns at Red Frog beach in Panama
---
This article is more than 6 years old.
Young man had previously survived the 2011 Præstø boating tragedy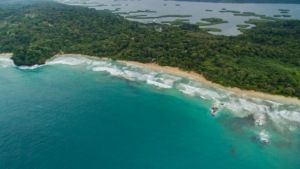 A 21-year-old Dane drowned last Wednesday at the Red Frog beach on the island of Bastimentos in Panama, where he was on holiday.
Kristoffer Bodholt had previously survived the February 2011 tragic boating accident in Præstø Fjord in south-eastern Zealand, which left one person dead and six with serious brain damage.
READ MORE: Danish tourist killed in traffic accident in Australia
Deadly sea currents
According to the local TV broadcaster TVN Noticias, the Dane was swimming in the sea when he was suddenly swept under the surface by a strong current.
Bodholt was allegedly submerged for 12 minutes before his body was recovered.
Despite attempts to save him, Bodholt died on the infamous beach, where two other tourists have drowned this year due to strong currents.