News
Netto's UK failure hits Dansk Supermarket hard
---
This article is more than 6 years old.
Dansk Supermarked took a 200 million kroner loss, but still improved overall last year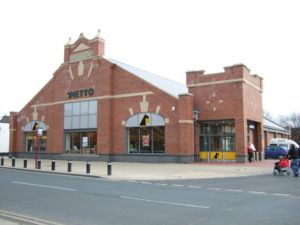 Dansk Supermarked's decision to close all of its Netto stores in the UK last year was a hefty bill to foot.
The decision cost the supermarket chain owner 200 million kroner, although it still ended 2016 with a 500 million increase in its turnover to 58 billion kroner.
Netto actually operated in the UK from 1990 to 2011, before returning again in 2014 as part of a co-operation with the British supermarket giant Sainsbury's.
READ MORE: Netto weighs in to cut food waste
Digital dare
Dansk Supermarked has decided instead to focus its efforts on gaining more market share in Sweden and Poland, where more Netto shops are expected to open.
The supermarket chain has also indicated that it will attempt to solidify its presence in Denmark by embracing more digital initiatives and further invest in its physical shops.
Dansk Supermarked aims to become the leading online goods seller in Denmark, according to the chain's CEO, Per Bank.
"Our financial strength makes it possible to hedge our bets on going digital, while still continuing to develop our products on offer and reduce prices to the benefit of our customers," Bank told TV2 News.