News
Extradition a step closer for South Korean dignitary's daughter
---
This article is more than 6 years old.
Aalborg court rules that Chung Yoo-ra should be sent home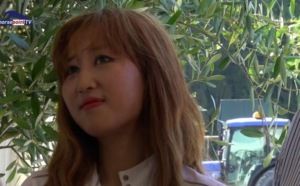 Chung Yoo-ra, the daughter of a confidante of the disgraced ex-president of South Korea, is close to being extradited to her home country following a ruling at Aalborg City Court yesterday.
Chung, 20, is wanted in connection with her involvement in the corruption scandal that led to South Korean President Park Geun-Hye's impeachment late last year. Chung is the daughter of Choi Soon-Sil, who was involved in the scandal.
The state attorney decided on March 17 that Chung should be extradited, but she challenged that decision at Aalborg City Court. Now, Chung has the possibility to appeal the city court ruling to the national courts.
READ MORE: Danish arrest linked to South Korean president's impeachment grabs international headlines
Flight risk
Chung has a two-year-old son who is being watched by Danish social services while she is behind bars, and her lawyer Michael Juul Eriksen contends that the South Korean authorities haven't produced enough evidence and have threatened to take her child from her.
"She was in a completely different part of the world when one of the things she is charged with took place in South Korea," Michael Juul Eriksen told Ekstra Bladet tabloid.
"It's very frustrating for my client, because she is very concerned about what will happen to her and her child if she is extradited to South Korea."
Chung was arrested along with four other South Korean nationals in Aalborg in January and charged with illegally staying in Denmark. She remains in prison in Denmark because she is deemed a flight risk.