News
Working nights might give you brain damage, Danish study indicates
---
This article is more than 6 years old.
A new Danish scientific study points to the fact that working night shifts can increase the risk of Alzheimer's and dementia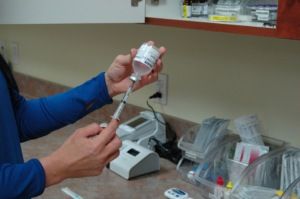 Danish researchers have recently released a scientific study of the lives of 18,015 nurses and found that 270 of them died from either cardiac ailments, diabetes, Alzheimer's or dementia, Ugebrevet A4 reports.
The study found that the incidence rate of these diseases was much higher among nurses who worked evening or night shifts.
READ ALSO: New IT system causing chaos at Danish hospitals
Professor Zorana Jovanovic Andersen from the centre for epidemiology and screening at Copenhagen University said her team expects these findings could be extrapolated to other jobs with similar results.
"Night work doesn't only affect nurses, but everybody who works at night," she said.
Increasing the chance of dying
The study is the first to show that night work can cause damage to the brain, and researchers estimate that night work increases the likelihood of premature death by 26 percent.
Statistics-wise, there is still an element of uncertainty, and the figure can lie somewhere between 5 and 51 percent. There was also a slightly surprising finding, inasmuch as the risk proved to be highest for those on evening, rather than night shifts.
On top of this, even though people doing night work have more health problems than the norm, there is still disagreement as to what the cause really is.
However, Dorte Steenberg, the vice chairperson of the Danish nurses organisation, thinks the problem should be taken seriously and urgently looked into.