News
Nordea threatens to leave Sweden for Denmark
---
This article is more than 6 years old.
Bank giant in disagreement with Swedish government over tax proposal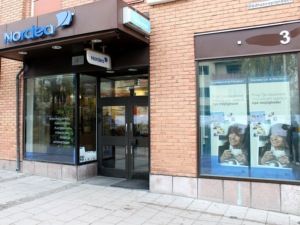 Nordea, one of the heavyweights in Nordic banking, is threatening to leave Sweden after a disagreement over a proposed new tax.
The Swedish government is threatening to levy new taxes on the financial sector that will bolster the exchequer for possible future bank crashes. Nordea is strenuously opposing the plans.
READ ALSO: Nordea profits took a tumble in 2016
"The proposal will seriously increase expenses for banks here in Sweden and their customers – and not only in Sweden, but also in the other Nordic countries," Nordea head Casper von Koskull wrote in recently-released quarterly accounts, BT reports.
"We've been discussing the Swedish regulation with the government for about a year and continue to have an open and honest dialogue."
A level playing-field
"If and when the regulatory situation in Sweden ceases to offer a level playing-field or a predictable business environment, we will also examine the possibility of moving to Denmark or Finland," Von Koskull asserted.
The threat is not a new one, as Von Koskull and the chairman of the board of directors, Björn Wahlroos, have previously indicated that they will move, as the proposed regulation will cost the bank billions of kroner.