News
Government carrot for schools who up the ante in raising grades of weak students
---
This article is more than 6 years old.
A number of schools in Denmark have unacceptably high numbers of academically-weak pupils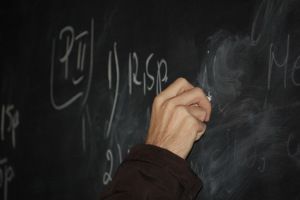 The government is going to offer 120 schools with high proportions of educationally-struggling pupils more money if they do something about the problem, PM Lars Løkke Rasmussen and the education minister, Merete Risager, have told media.
The so-called 'school pool' will be able to offer schools between 1.3 and 1.5 million kroner per year if they can reduce the number of pupils who score less than grade 4 in Danish and mathematics.
READ ALSO: Danish children who play chess at school improve at maths
The Ministry of Education defines Grade 4 as being "for a fair performance displaying some command of the relevant material but also some major weaknesses".
A focus on improvement
Risager hopes the money will be an inducement to headteachers to focus on improving the marks of the weakest pupils.
"We're talking about a great deal of money that can act as a significant boost to the individual school," Risager said.
The 120 schools are spread across 57 different municipalities.