News
Denmark – truly a land of entrepreneurs
---
This article is more than 6 years old.
The number of entrepreneurial limited companies has more than doubled in two years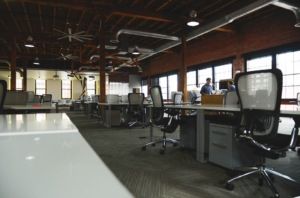 Interest in a new type of Danish company startup called entrepreneurial limited companies – iværksætterselskaber (IVS) – has increased dramatically.
READ ALSO: Danish startup finding the key to success
Kent Damsgaard, the deputy head of the confederation of Danish industry, Dansk Industri (DI), believes the concept as "an easy and smart way to get started".
"It only requires 1 kroner in startup capital and it will hopefully become the first step on a journey of growth that will eventually end in a stock-exchange listing," he told DI Business.
Between 2014 and 2016, the number of new IVS increased from just under 6,000 to 12,000, a new analysis carried out by DI shows.
An extremely popular option
The idea was launched in 2014 and has gained in popularity ever since. In 2016, IVS were involved in 18 percent of new companies.
It is also a fairly safe way of doing things. In general, the number of bankruptcies among companies started in this way is on a par with those started as private limited companies: anpartsselskabernes (ApS). Some 2 percent of ApS folded between 2014 and 2016, and the figure was the same for IVS.
"The fear that this type of company would attract bankruptcy speculators has luckily proved to be unfounded," said Damsgaard.
"If you take that together with the fact that Denmark is one of the cheapest and easiest countries in the world to start a company, then it's just a matter of getting started."